My wife purchased a "garden cart" that she prefers to use instead of driving the Cub Cadet one.  So I decided to make something else out of it.  We sometimes use a Cub Cadet to ride around at tractor shows, but that only accommodates one person.  I decided the Cub Cadet garden cart would make a good "two seater" to ride around at shows. The Wink II section of this website describes the original Cub Cadet garden cart.
The conversion really didn't require much engineering; just quite a bit of time and a lot of figuring out where to put the rear fender.  After removing the rear bed from the garden cart, I used a fender I had from another Cub Cadet and placed it as far back on the frame as possible to give the back rider more room.  I had to weld in some supports for the foot supports and cut out some of the front fender on the original garden cart, but it was a fairly straight forward job once I decided where everything should go.
After getting the rear fender and seat mounted, I still had a few things to do.  I was concerned about the raw edge left when I trimmed the front fender.  I purchased some trim molding and added that to the raw edge using automotive weather strip adhesive. 
I was also concerned about the opening in the center over the drive shaft that ran to the rear transmission. It would be possible for someone to get something caught and wrapped around the shaft. I cut out two pieces of metal and attached them to prevent that from happening. They still need to be painted, but that will have to wait for warmer weather. More generally, everything I added really needs to be cleaned up and painted.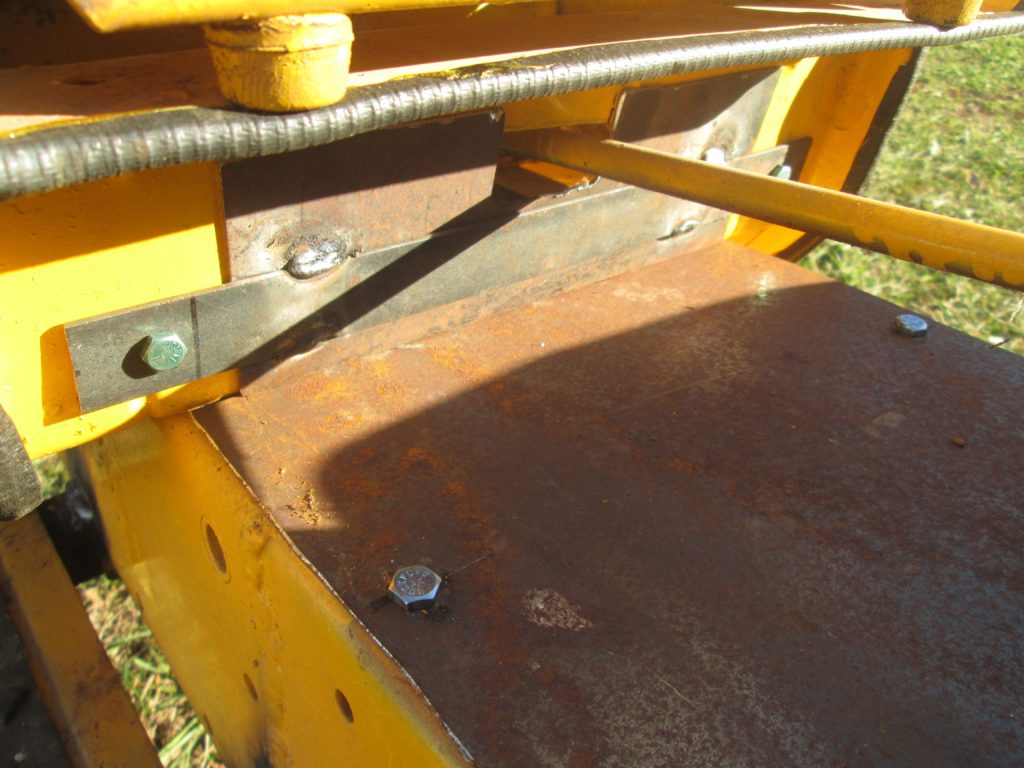 The rod you see in the picture is part of the shifting mechanism and doesn't rotate.  Check out the Wink II section of Cubcadetman.com to see how the shifting works.
The finished product; except for painting. That will have to wait for better weather.
This really wasn't that big of a project, but I have gotten older and slower so it took a while.  As always, if you have any comments or questions, you can contact me through this website.